Middle school years are an essential step in their foreign language skills education. Their efficient expression skills improve, and they have practical communication experiences with native English speakers. We reinforce our foreign language program with academic studies and international projects and conferences that offer the opportunity to use the English language effectively.
ILC (Intensive Language Class) Grade 5 Program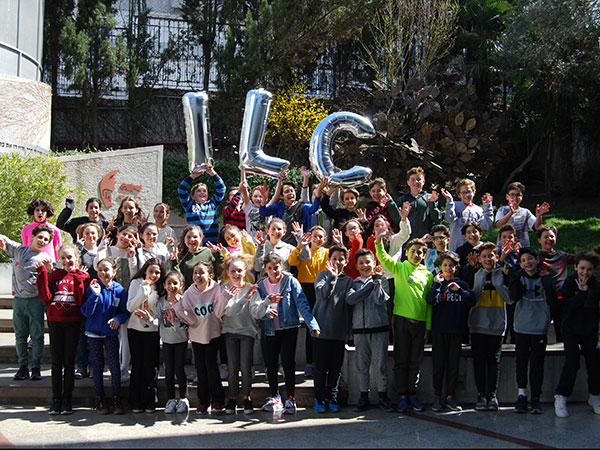 The Intensıve Language Class is designed as an English preparatory class for our 5th-grade students. Our students receive 16 hrs English lessons/week, 624 hours of English education during the academic year, consisting of technology-supported Language Arts, Communication Skills, World Issues, and Drama courses.

Grade 6-7-8 Program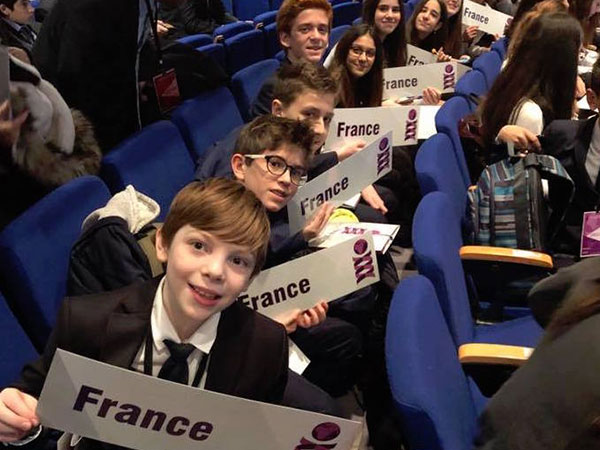 English education is supported by Language Arts, Communication Skills, World Issues courses, KİdBIZ, and TeenBIZ online reading programs within the weekly curriculum framework. Students read articles suitable for their level and develop their language and critical thinking skills. In writing classes, they being with paragraph composition and proceed to essay writing.

Conferences / JMUN Conferences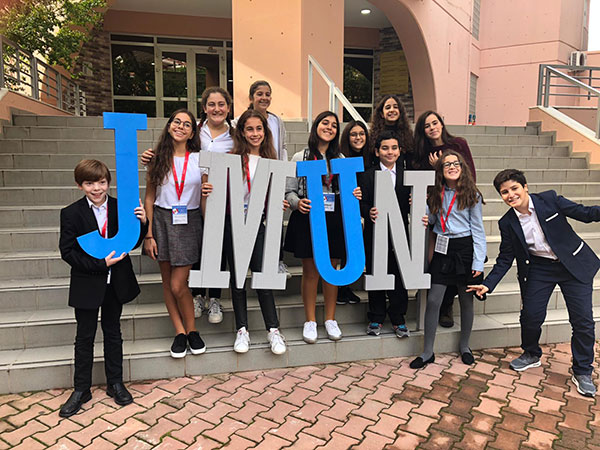 Our JMUN team attends autumn and spring conferences in Istanbul. During these conferences, all the meetings and debates are conducted in English; students develop communication skills, learn and employ debating techniques, and gain leadership skills. Students explore world affairs and provide solutions to problems within the United Nations basic working principles framework.

International Projects / European Jewish Communities Friendship
We cooperate with our international partner Budapest Lauder Javne School in this project, which offers the opportunity to speak English with peers on a global platform and discover different cultures. Students of both schools come together twice a year in Budapest and Istanbul and online studies. Throughout the week, they participate in cultural trips and collaborate on projects.

Standart Exams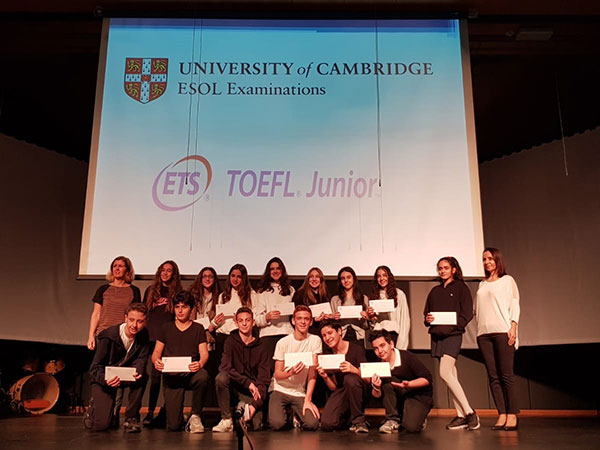 With the Cambridge Assessment system exams, we evaluate our students' English speaking, reading, and comprehension skills. Students prepare for the English proficiency exams organized by Cambridge University, such as A2 KEY (KET), B1 Preliminary (PET), B2 First (FCE), and TOEFL Junior exams. The success rate of our students in standard exams increases over the years.

Activities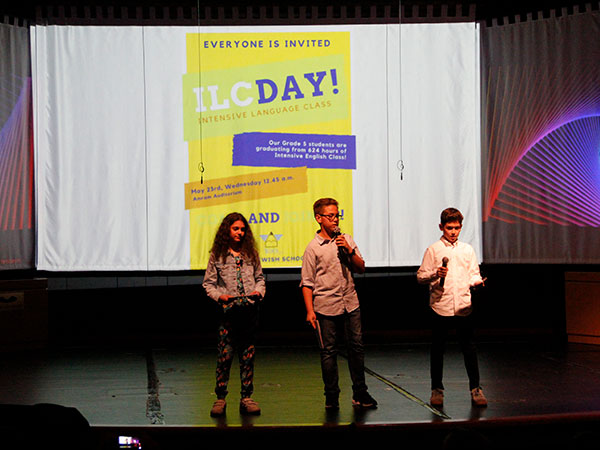 After completing 624 hours of English education, our 5th grade ILC (Intensive Language Class students) receive their certificates at ILC Day, where their families attend.