We work to raise individuals who enjoy reading and learning, use Turkish effectively, develop verbal and written expression skills, and stand out with their differences.
Academic Studies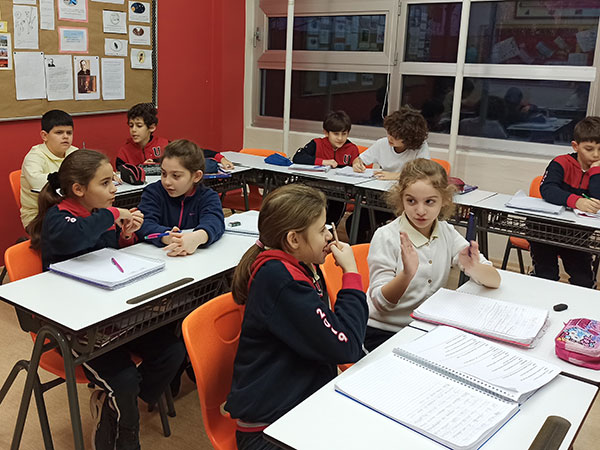 We improve our students' oral and written expression skills with in-class presentations, poetry recitals, fairy tale reading – narration – writing activities. We promote the works of Turkish and World writers, and we work for our students to gain skills in reading, listening, understanding, thinking and interpreting texts.

Book Reading Studies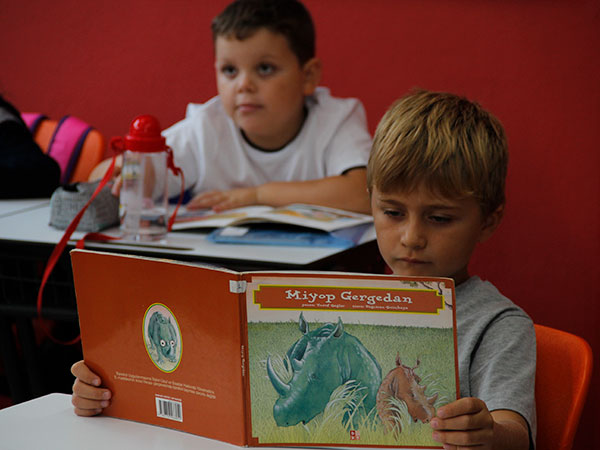 We organize reading hours to instill reading habits and encourage them to buy books suitable for their interests from our book fairs, which offer unlimited options on different subjects. We invite their favorite writers to the school and organize interviews.

Activities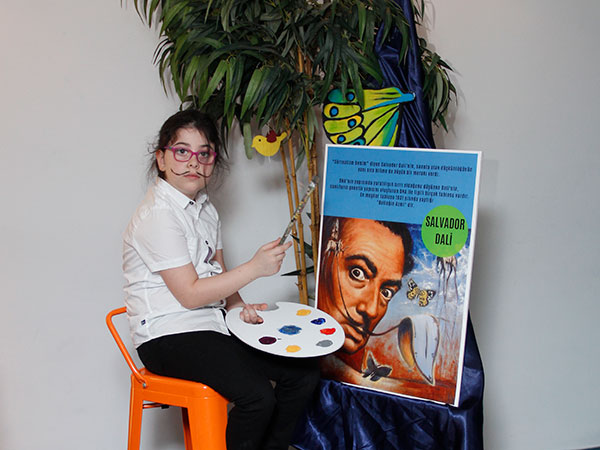 We organize Live Museum Events to contribute to self-expression and expression skills. Our students research the lives of scientists, artists, and politicians who have left their mark in history and prepare presentations. They tell their families and friends about the life of the person they choose with the costumes and decorations suitable for their characters. We observe that this event also contributes significantly to self-confidence development.