"Our children start to learn life by playing games in the company of adults they trust, without having to worry about separation anxiety."
Children attending this program are between the ages of 10-15 months and 16-24 months. They attend the playgroup with their mothers, fathers, and grandparents. They listen to stories, tap to the rhythm with songs, imitate and follow sounds, and take the first learning steps.
Our experienced teachers, who lead the program, regularly follow researches and enrich our education program with different materials. In these groups, parents learn to spend effective and productive time with their children.
Kindergarten 2-Year-Old Class is a continuation of Parents Play Group.
We observe that children enriched with the positive experiences that they have gained in the Mother Playgroups adapt more quickly to the preschool environment in the following year.
Baby Gym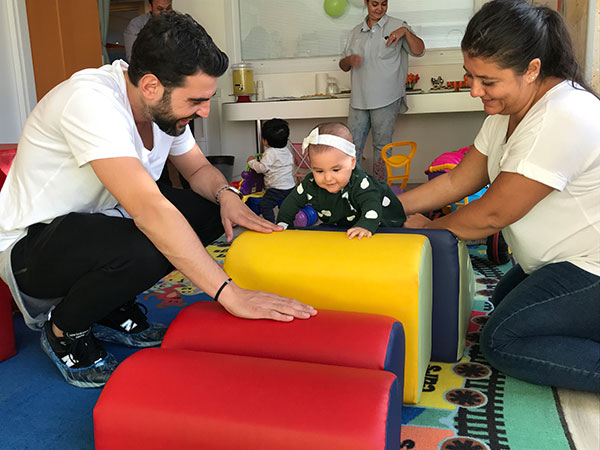 They develop their gross motor skills with gymnastics and dance activities and have fun with sand and water games.

Sensory Games & Messy Play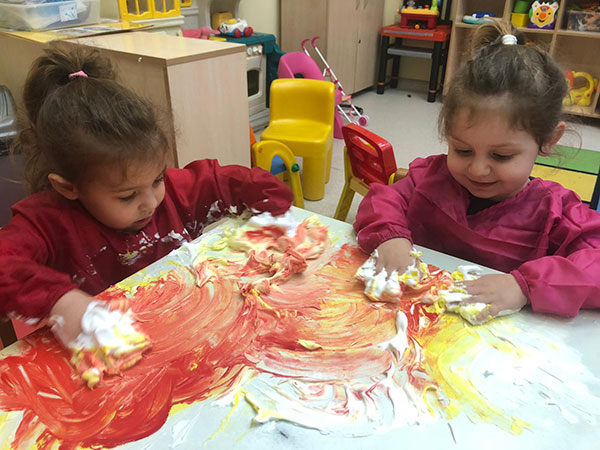 With Sensory Play and Messy Play programs, they develop their creativity and fine motor skills.

Guide Counseling Support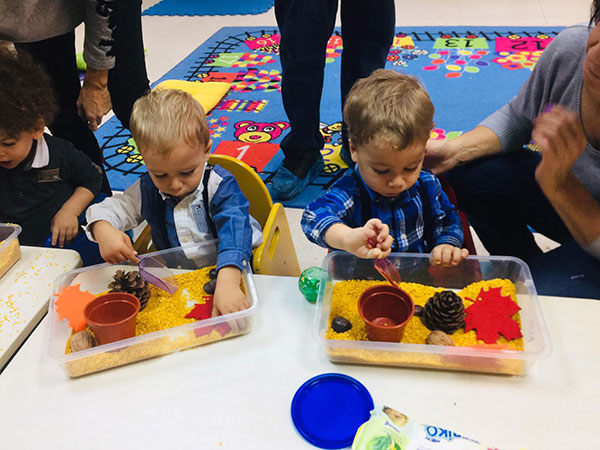 Our kindergarten guidance counselor follows their emotional development.
While parents spend productive time with their children, they learn about methods that will contribute to their development.