LGS is a high school entrance exam administered by the Ministry of Education to 8th-grade students in core academic courses. According to their exam results, students become eligible to enter Foreign Language Colleges and Anatolian and Science High Schools.
LGS Studies at our School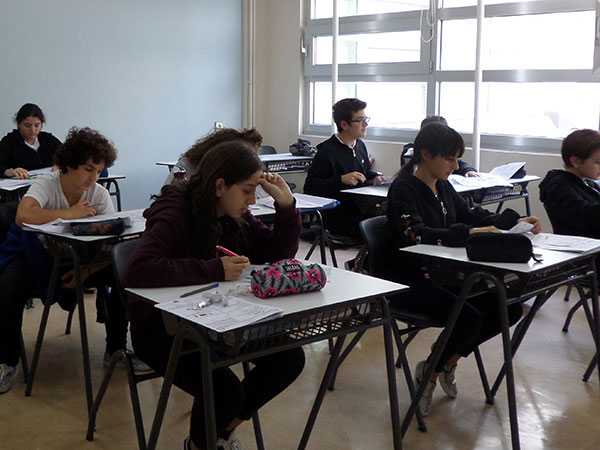 Starting from the 6th grade, we implement the LGS preparation program with the end-of-subject tests and trial exams that we have integrated into Turkish, Mathematics, Social Studies, Science and Technology, and English lessons.
Students learn to use test techniques and time management and have the opportunity to test themselves with trial exams. As a result of the trial exams, we inform our parents about their child's exam results.
We obtain the post-subject tests and trial exams used in the studies from publishing houses prepared by experienced staff. These studies form the basis in our High School for domestic university exam preparation and exams such as SAT, TOEFL, and IELTS for foreign universities.

UÖMO LGS Achievement Scholarship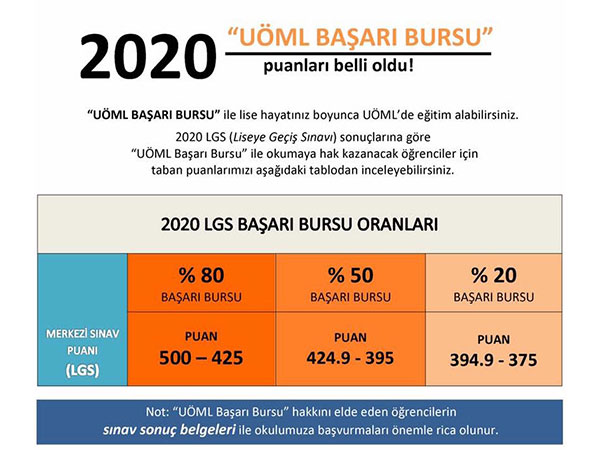 Each year according to Turkey in general in the LGS exam, students who get the base scores determined by our school are entitled to study in high school with different rates of success scholarship