We educate students to approach the events in their daily lives, nature, and surroundings with scientific curiosity. We conduct academic and experimental studies to raise awareness among our students. Inquiry, observation, research, reaching a result by experimenting are the basis of our lessons. Critical thinking, experiencing, inferences, applying knowledge to new situations, teamwork, and time management skills are learned in our laboratories.
Academic Program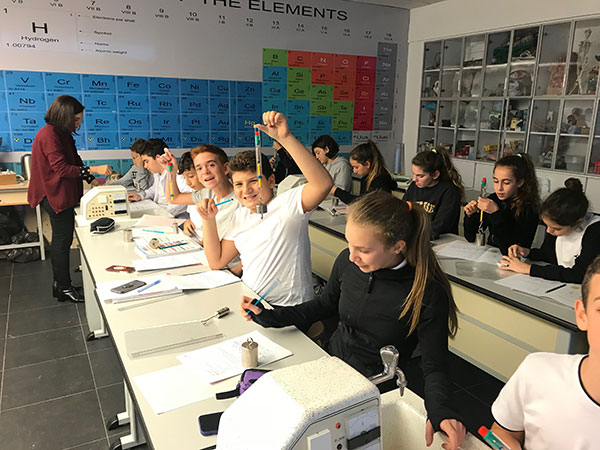 In Science courses, we organize activities to teach them how to access information and ask creative questions by developing their thinking, researching, and questioning skills. Our students learn by doing and experiencing; we reinforce the subjects taught in the classroom by experimenting and observation in the laboratory so that our students increase their ability to establish cause-effect relationships and their analytical thinking performance.

Science Laboratories
In laboratory studies conducted in English, our students consolidate their science lessons by experiencing them in the laboratory environment through fun experiments. Students get a better understanding of science topics and reinforce their knowledge.

Maker Laboratories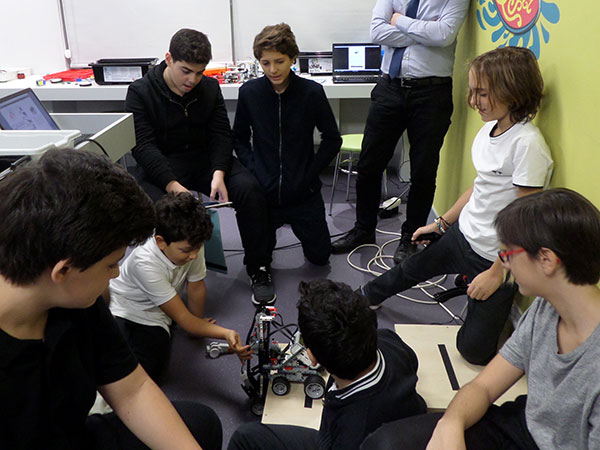 With the Maker movement technology, our students enter the pleasant world of producing games, electronic circuits, holograms, and 3D designs. In doing so, they learn team-work, information and material sharing; and develop their motor skills.

Lego - Robotics Laboratories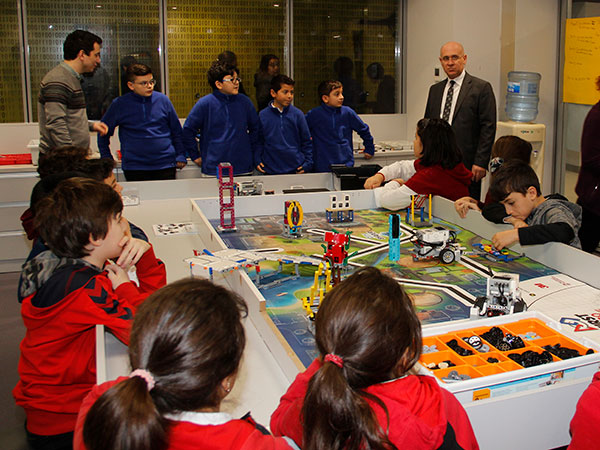 In Lego - Robotics Laboratories, our students work with LEGO Education, and Robotics sets suitable for their age groups. They design robots using their logical thinking skills and mathematical knowledge to solve direction, coordinates, and physical quantities as real-life problems. They complete tasks using their analytical thinking skills and have the opportunity to learn and practice engineering.

National and International Science Project Competitions
Our students make scientific thinking a way of life. They participate in competitions such as Active Experiment Competition, Micro Lab Competition, First Lego League in secondary school, the following years in, World Robotic Organization, Inter-High School Robotics Competition, and MEB National Robotics Competitions. Our students receive awards and represent our school successfully.

Space Camp Trip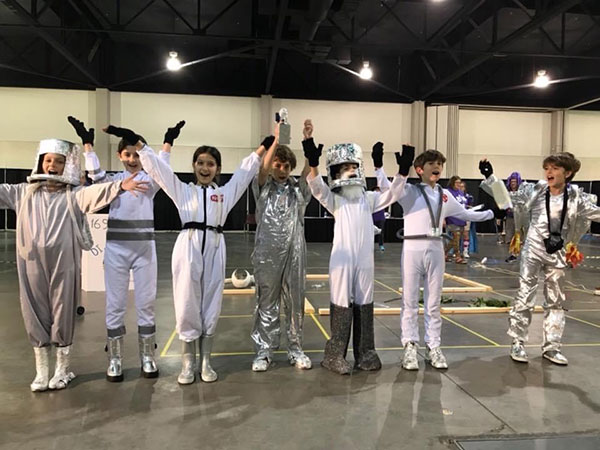 We organize a trip to Turkey's leading space science center, "Izmir Space Camp Turkey," every year. Our students enjoy learning by experiencing the concepts and achievements in science; they learn about the space shuttle system, actively participate in NASA simulators and conduct fun scientific experiments.