With the responsibility of being a modern educational institution that educates students for the 21st century, we closely follow the rapidly changing technological developments and innovations. We frequently transform and update our physical infrastructure. Teachers receive specialized training on the latest educational technology. We carry out studies for our students to capture and internalize the digital world.
Academic Program
Our students, who learn basic computer literacy, MS Office, programming, and coding, actively use the tablet as a teaching tool in lessons. Our students receive digital citizenship training; work to raise awareness on internet security, ethics, and cyberbullying.

"Bilge Adam Young Academy" Cooperation Studies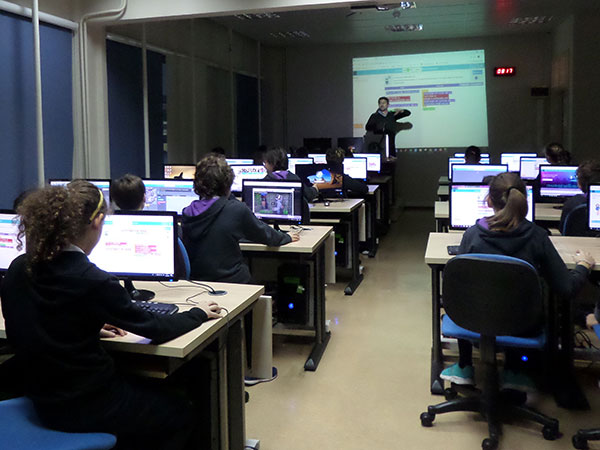 In our informatics courses, we cooperate with Bilge Adam Young Academy to equip our students with different skills. According to their age groups, we provide "Game Design-Cinematics, Creative Design & Visual Effects" training to our students. Through this training, our students learn Unity and Illustrator programs to benefit them in their future business life. They learn how to imagine and create games, design, add visual effects to a video, edit a video, and improve their coding skills.

International Event / Hour Of Code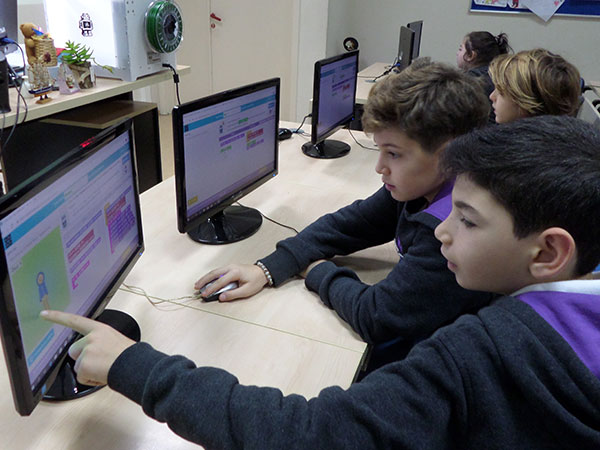 Students worldwide participate in coding activities simultaneously during the "Hour of Code" event week, which takes place in 180 countries and 45 different languages. Students receive an international certificate for their participation.